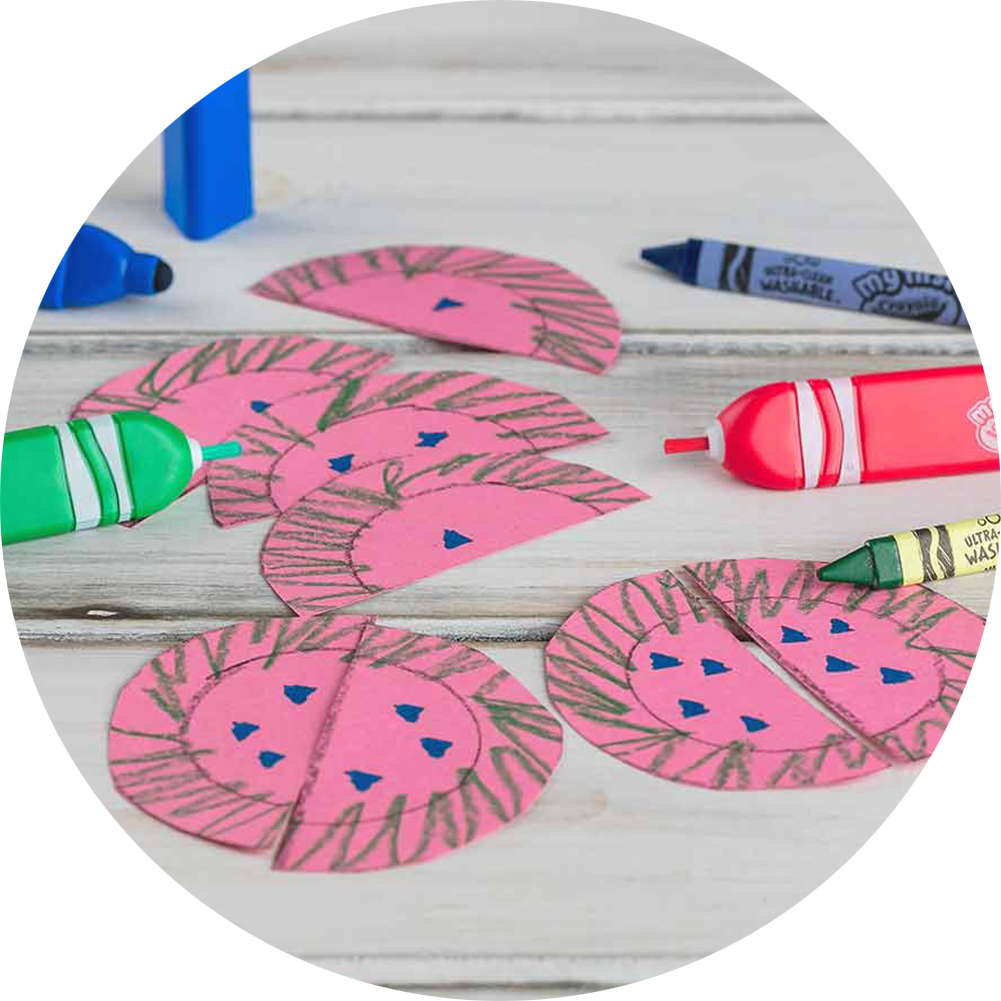 Watermelon Matching Game
Make a matching game and plant the seeds of counting with your little artist! Use My First Crayola products to create watermelon cards in this number matching game.
All ages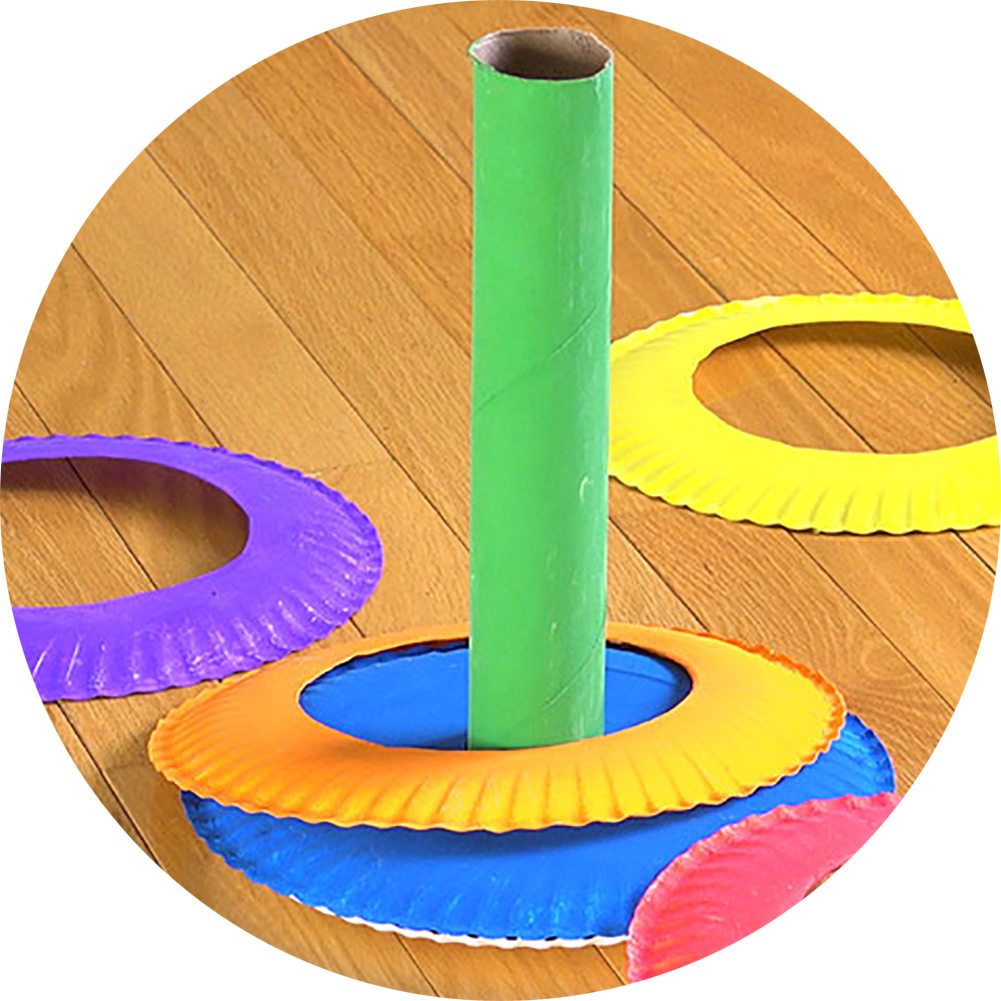 DIY Ring Toss
Ring it on! This easy paper plate craft at home makes a DIY ring toss game for kids using Crayola supplies and items you already have on hand.
Ages 4+ (all ages can play)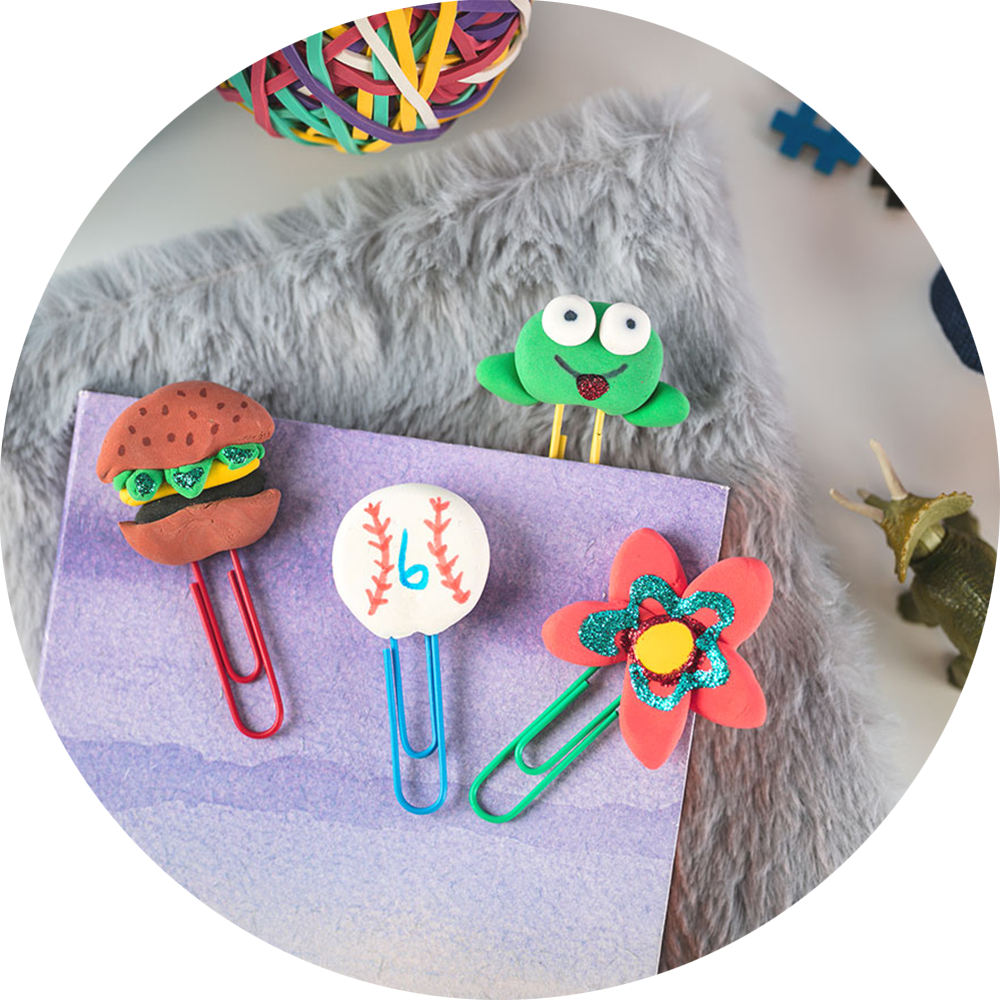 Model Magic DIY Bookmarks
Bookworms can pick up where they left off! Create colorful DIY bookmarks out of paper clips & Model Magic and prepare for your summer reading!
Ages 6+.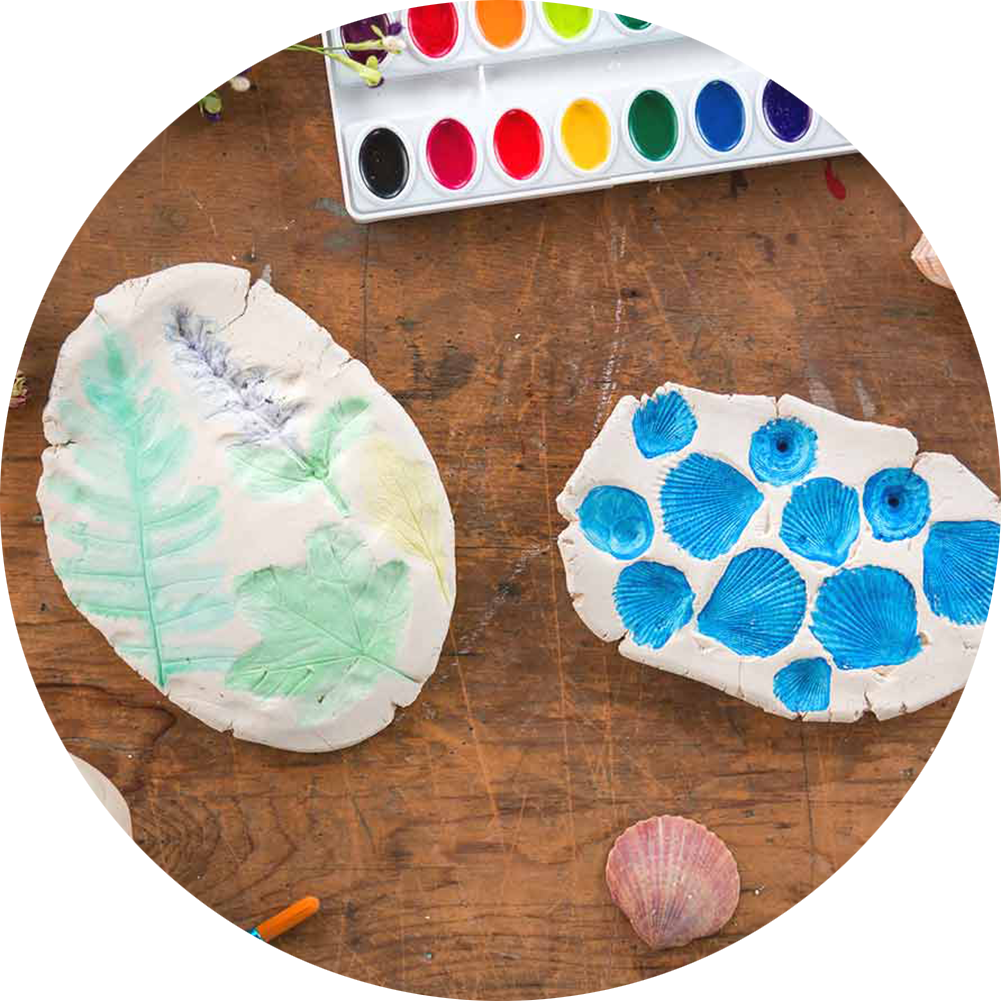 Air Dry Clay Imprints
Preserve summer memories (or any special moment!) by making Air Dry clay keepsakes you can put on display. Imprint found objects, then make the clay impressions pop with paint!
Ages 6+