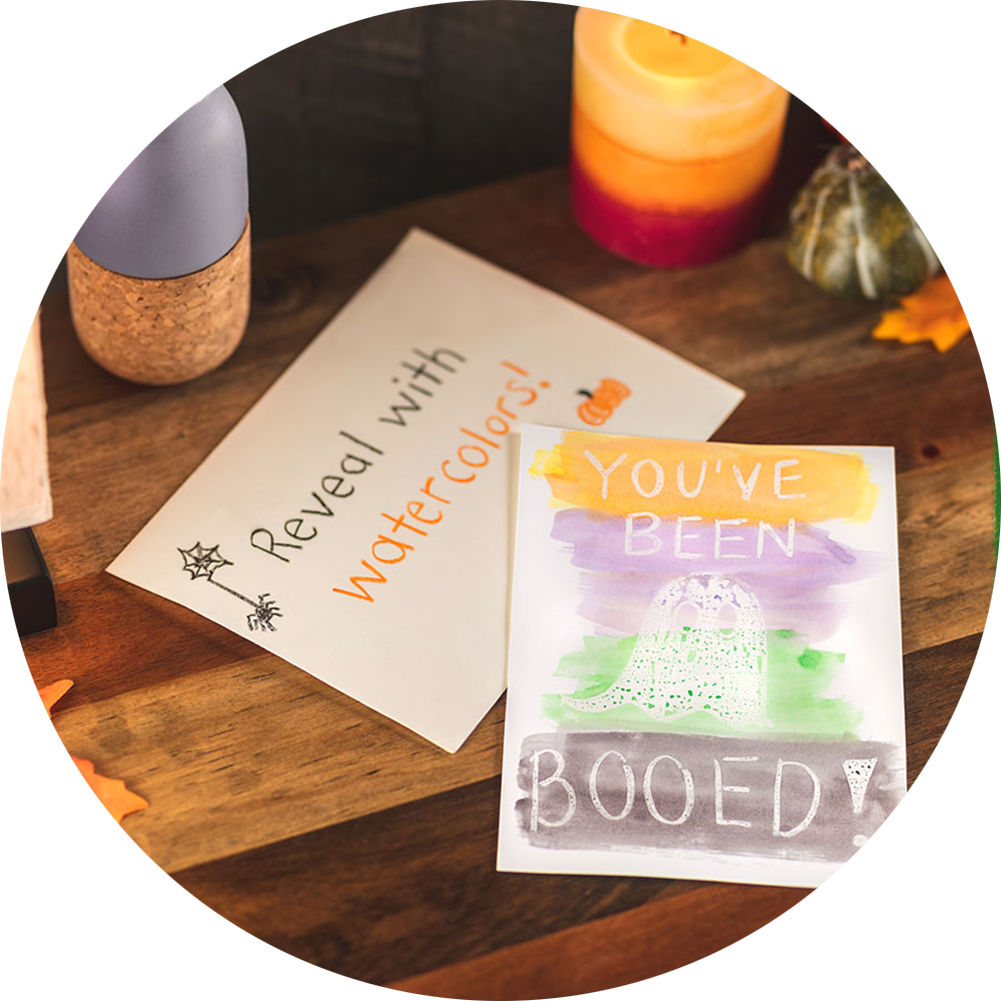 You've Been Booed!
Boo yeah! make and deliver secret reveal You've Been Booed DIY Halloween cards to friencs and neighbors for a spooky surprise.
Ages 4+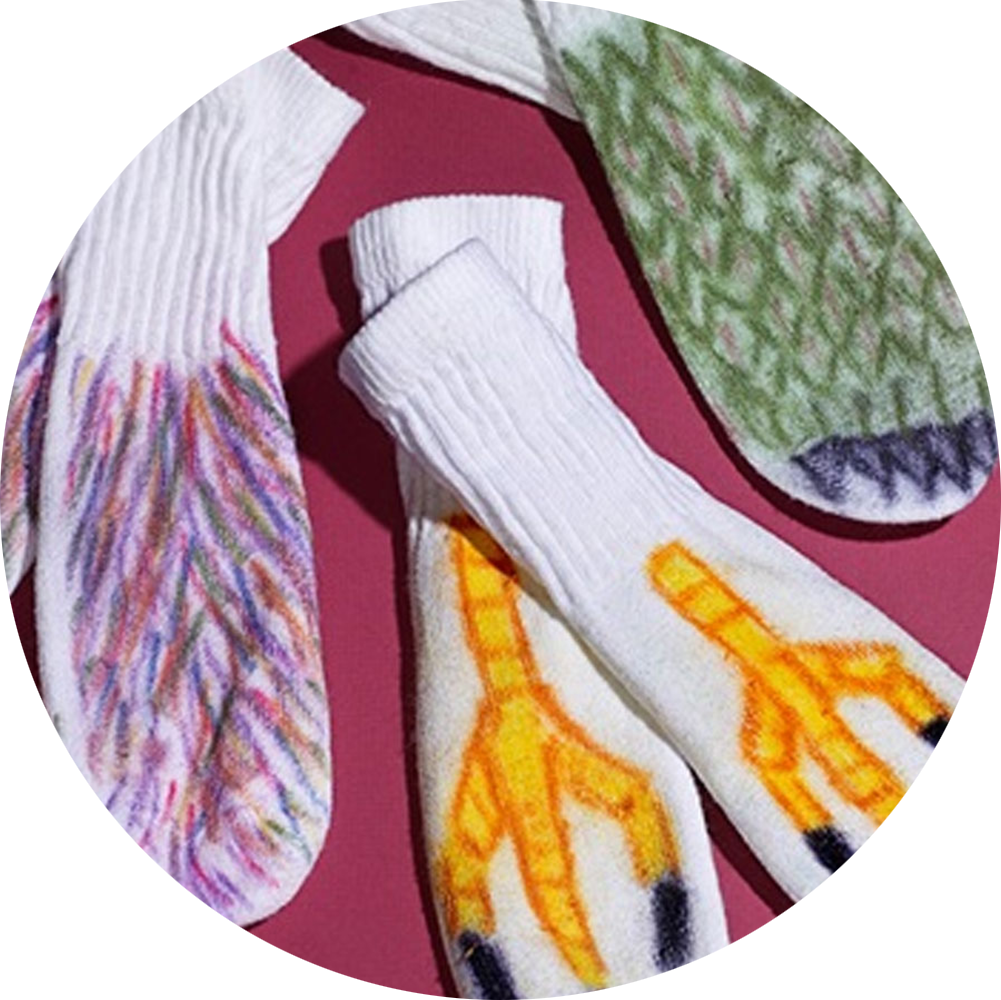 Monster Socks
Stomp around your room with Monster or Animal feet. Color your favorite type of feet on your socks and have fun!
Ages 6+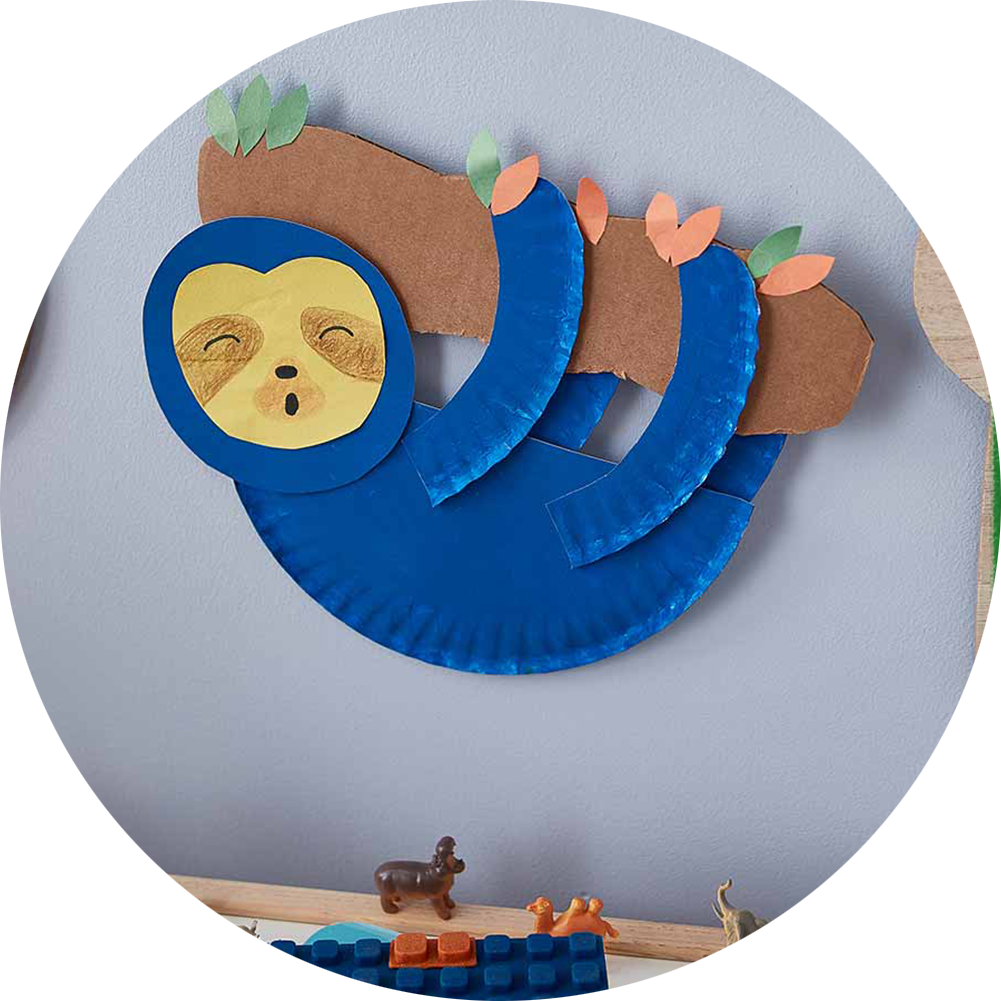 Sloth Paper Plate Animal
Let's hang out! International sloth Day is October 20. You certainly don't have to hurry to celebrate this slow-moving animal. Instead, hang out and enjoy learning about these interesting mammals that are native to South and Central America. Then create your very own adorable sloth with this paper plate craft using Crayola supplies and items you already have on hand!
Ages 6+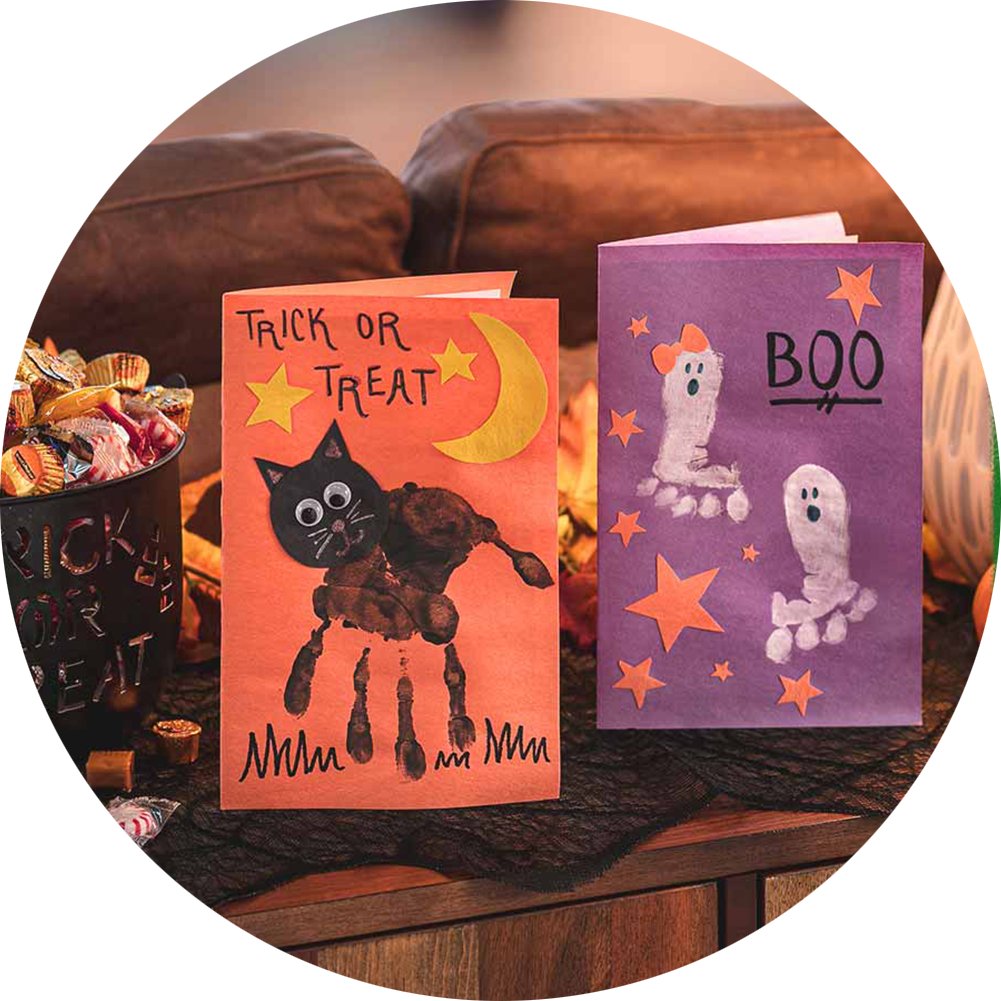 Handprint Halloween Card
The time is meow for this fur-real Halloween card idea! Make a black cat DIY Halloween card using your very own handprints and a few art supplies. Want to try making another creature? Try your hand…'er should we say feet…and create ghosts!
All Ages