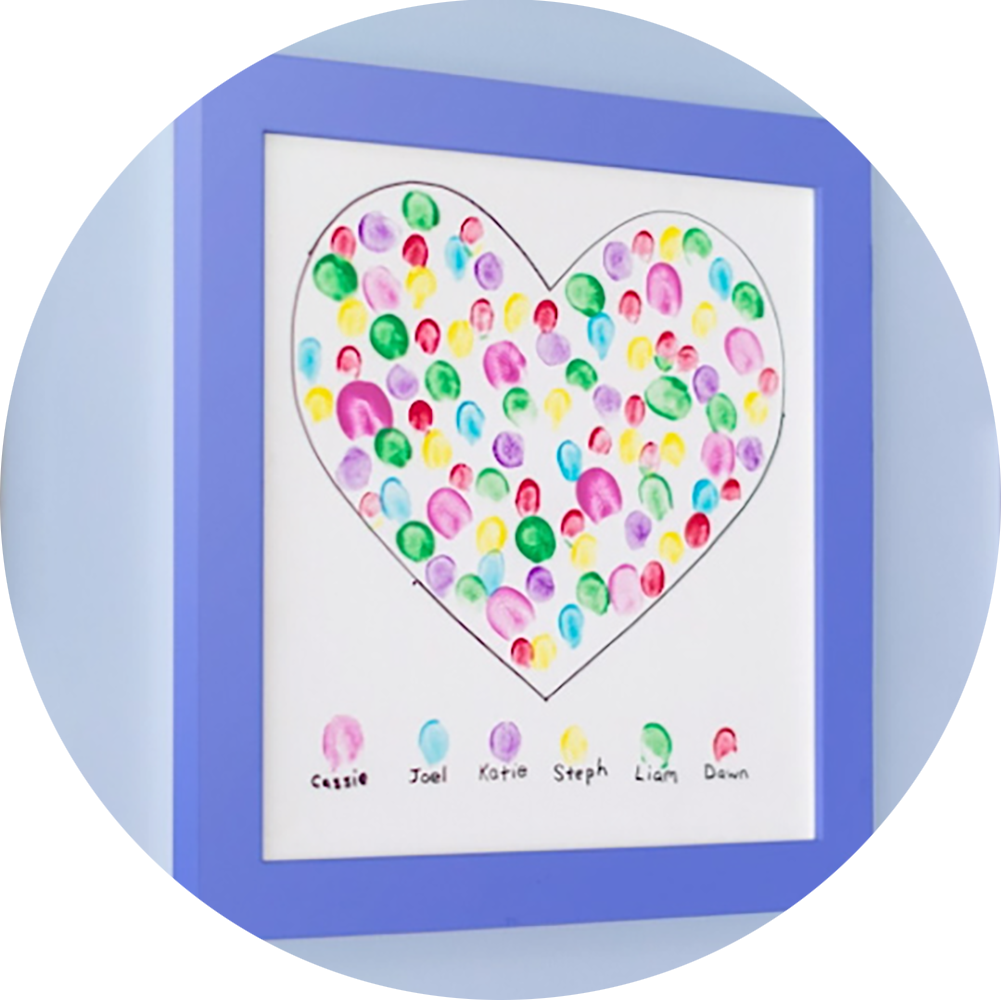 Heart Thumbprint Art
Make a craft for Grandparents Day that they'll always treasure! Give one-of-a-kind Thumbprint Art as a homemade grandparents' gift from the grandkids.
All Ages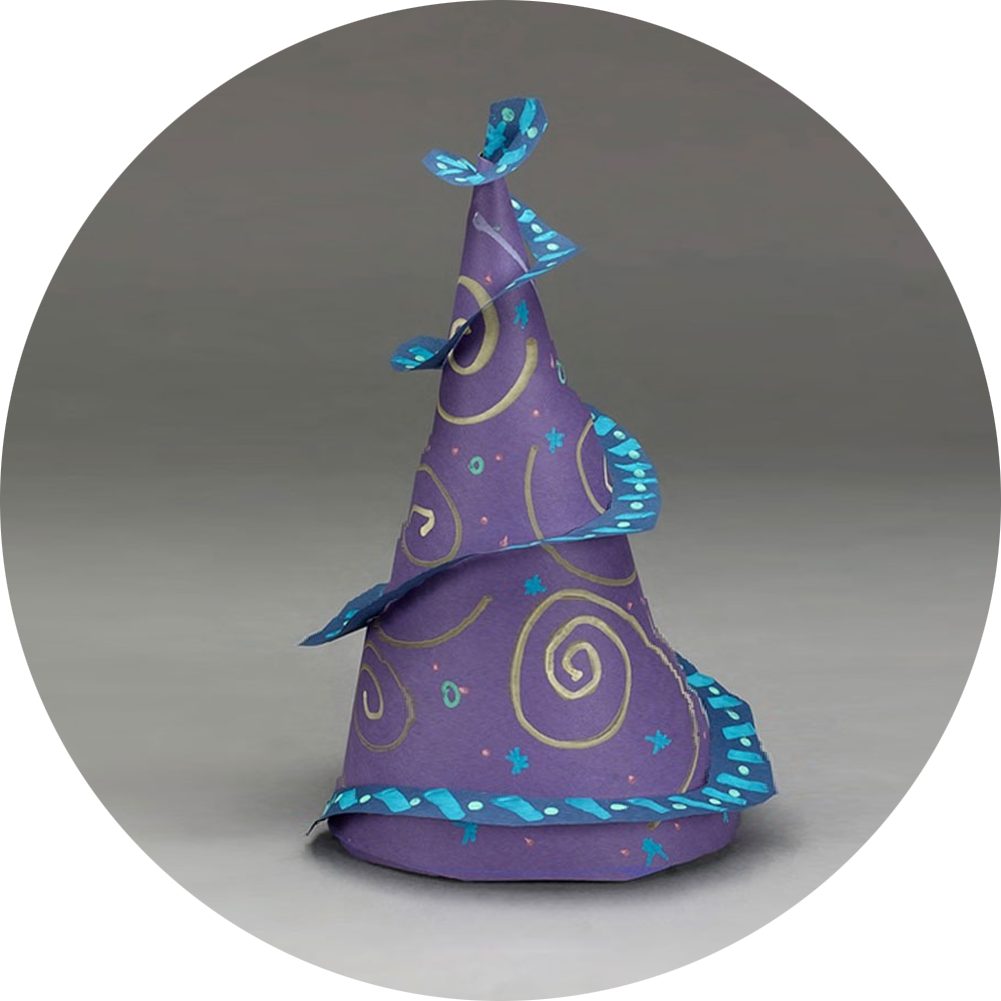 Whirl and Twirl Party Hats
Make your own fun with these whirl & twirl party hats! National Make a Hat Day is celebrated each year on September 15. Make a Hat Day encourages us to look at ourselves in the best way by wearing hand-made, fantastic headwear! Invite friends to a hat-themed party and celebrate the day!
All Ages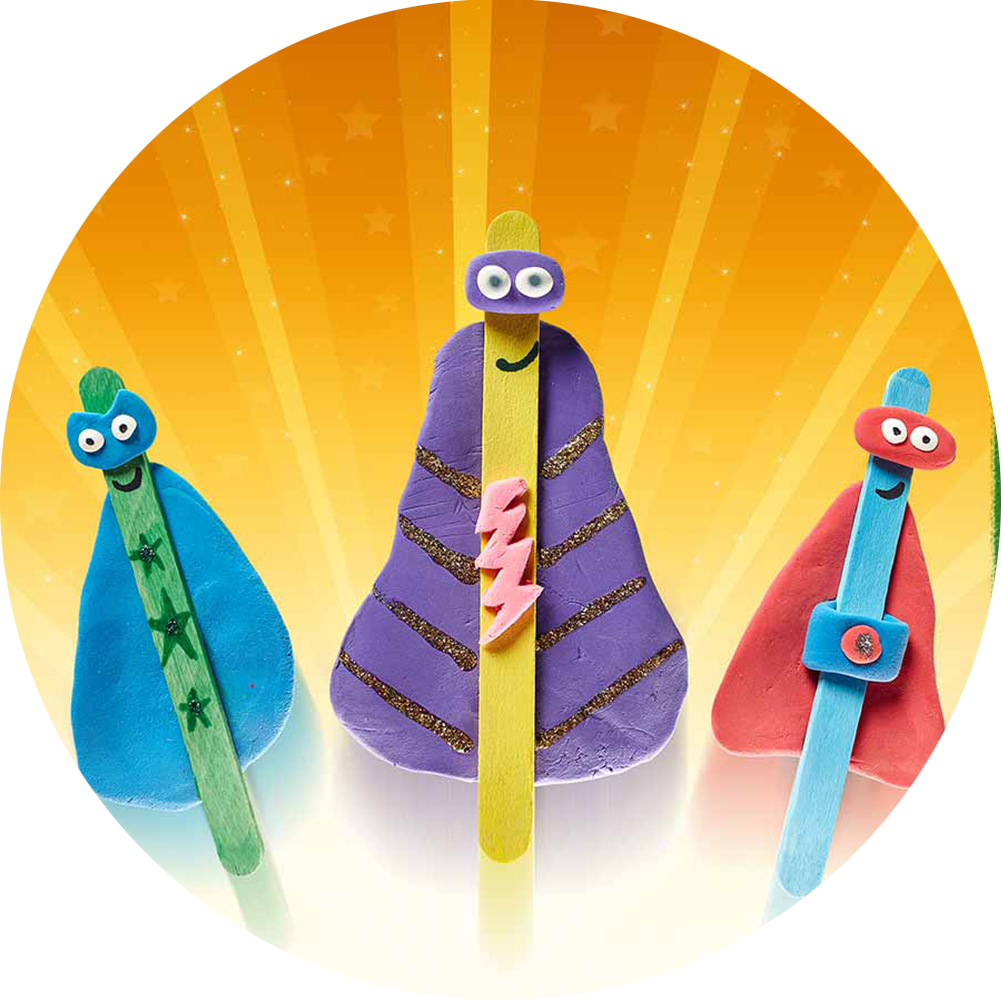 Popsicle Stick Superhero
A SUPER cool popsicle craft at home! This superhero craft comes to the creative rescue, using Crayola supplies and items you already have on hand.
Ages 4+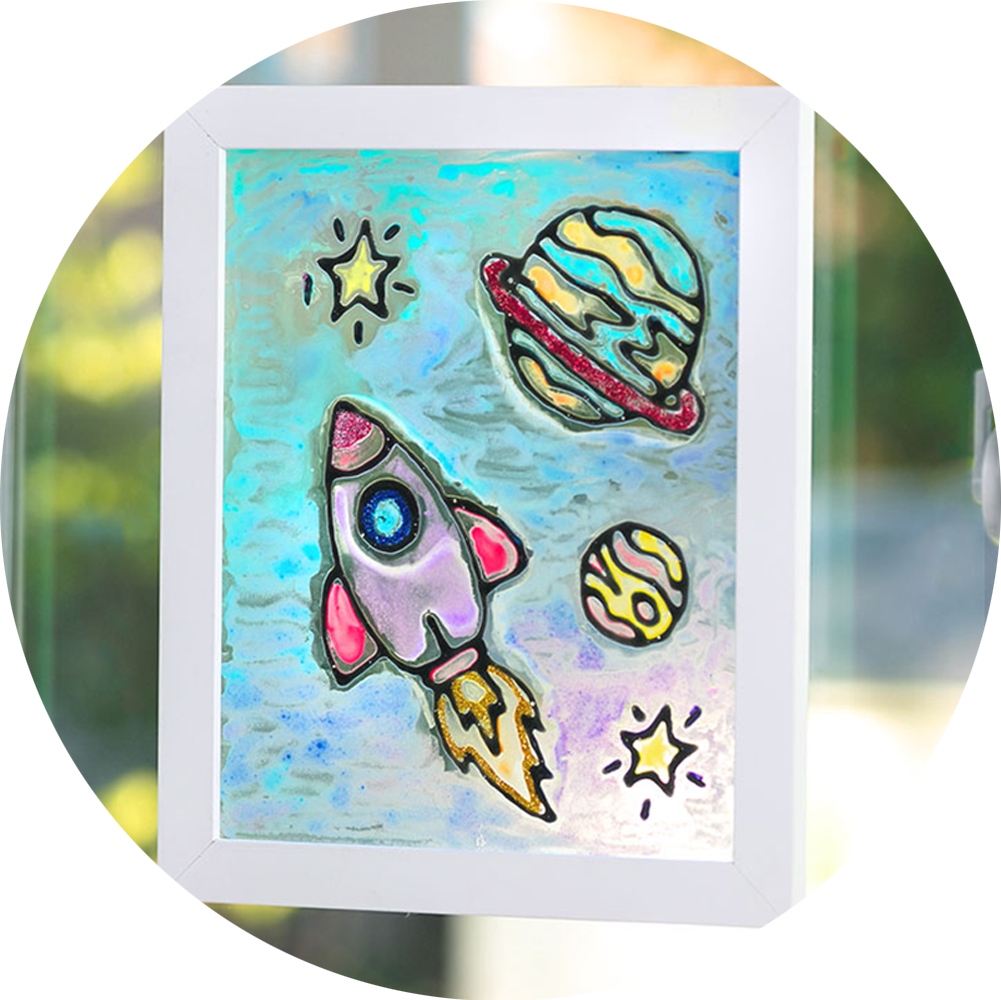 Black Glue Galaxy Painting
Turn a picture frame into galazy art with DIY black glue and Crayola watercolors. Have fun painting the galaxy and let the light shine through!
Ages 6+