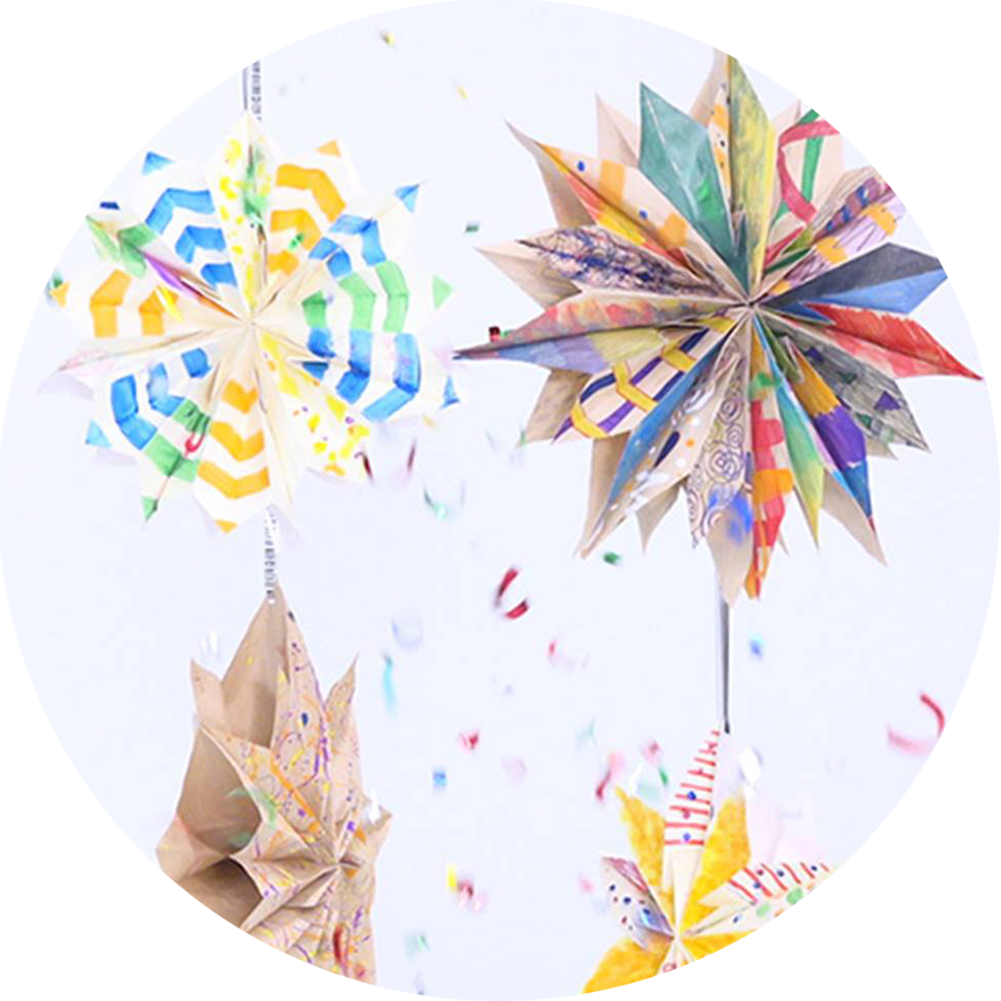 Paper Bag Star
Hanging star decorations are now a colorful upcycled craft! Decorate leftover brown paper bags, then transform them into a DIY Paper Star.

Best for ages 4+!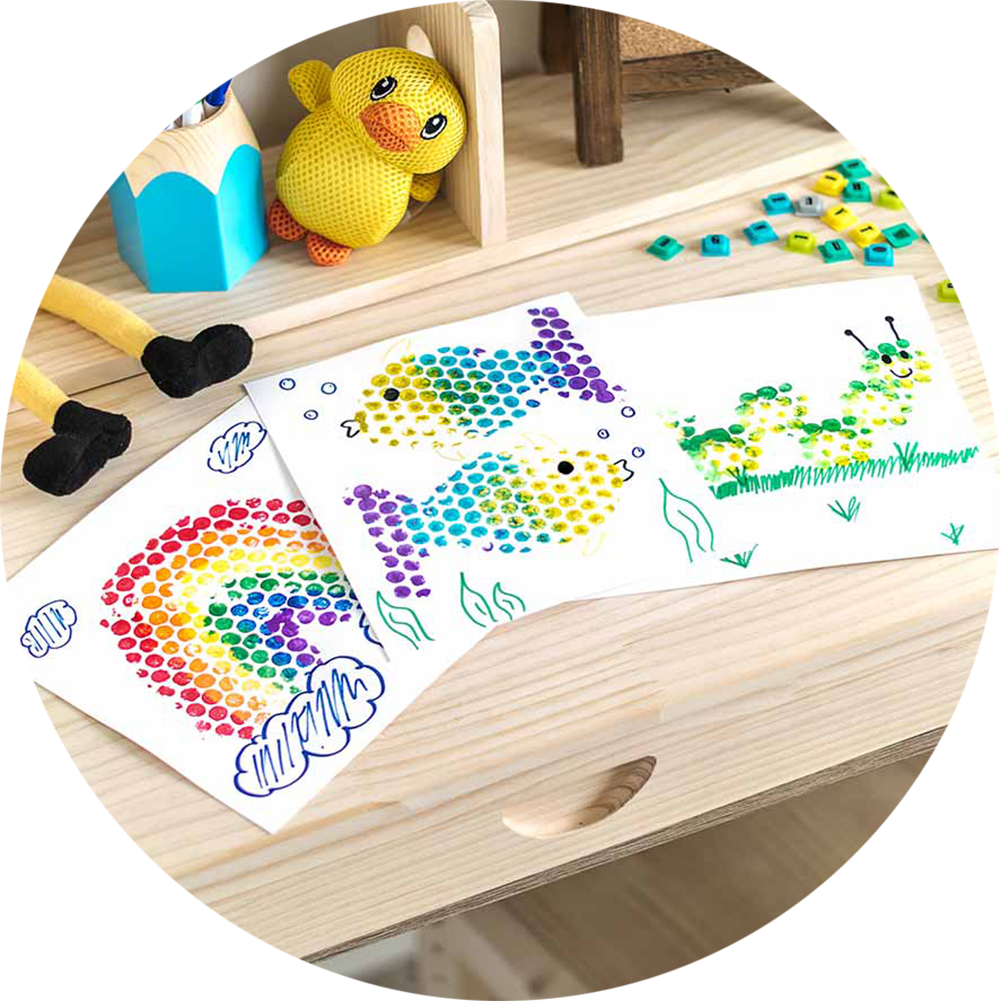 Bubble Wrap Stamp
If you have bubble wrap left over from the holidays, here is a great way for you to repurpose it! Create bright bubble wrap art with this upcycled craft at home.

Best for ages 4+!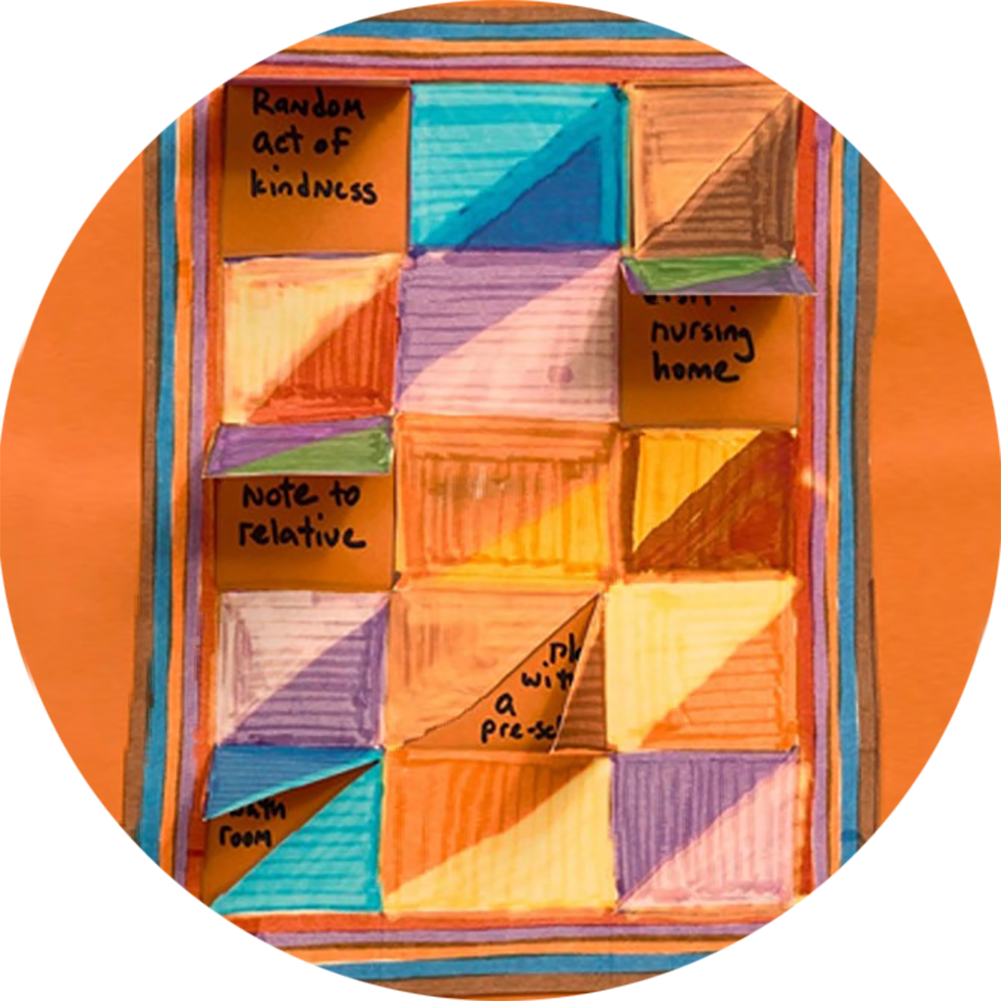 Kindness Quilt
On January 18th America celebrated the life and legacy of Martin Luther King Jr. It is the only federal holiday designated as a national day of service to encourage Americans to volunteer to improve their communities. What better day to design and make your own Kindness Quilt to help your family focus time and energy on making our world a little bit better. Fill your colorful calendar quilt with acts of kindness.

All ages!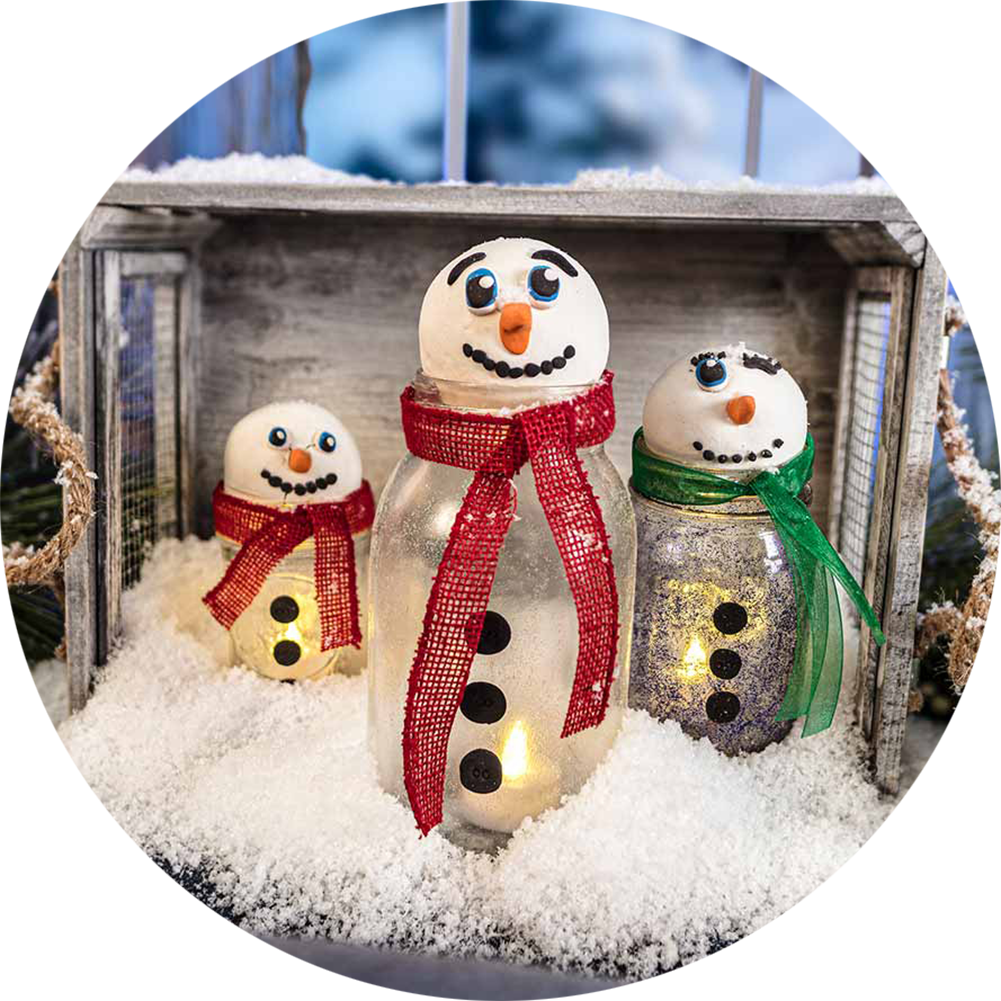 Snowman Lantern
There's "snowplace" like home – especially for this adorable snowman decoration! Create a DIY winter lantern that can chill out around the house.
Best for ages 6+
There's "snowplace" like home – especially for this adorable snowman decoration! Create a DIY winter lantern that can chill out around the house.
Best for ages 6+